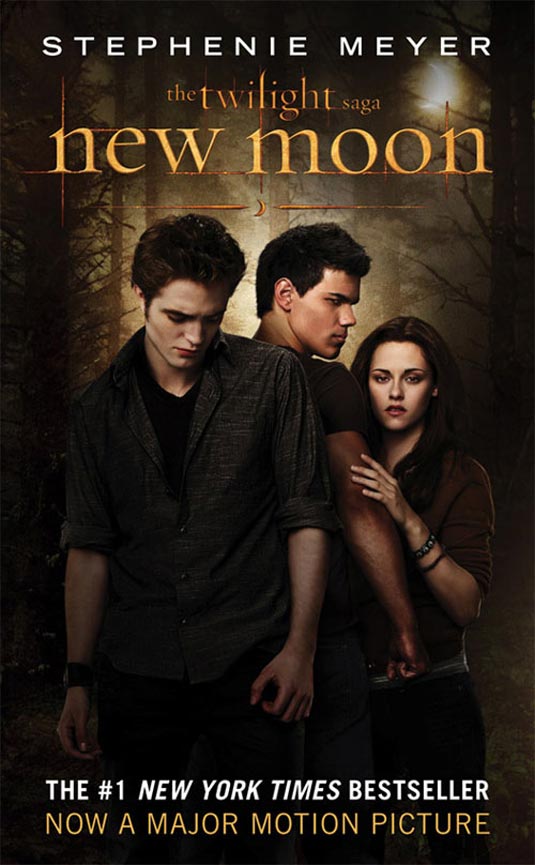 I am just now reading the book,
New Moon
, by Stephanie Meyer. Yes, yes, I know that it is in movie theaters and that the book came out in 2006...but it takes me a while to catch up with what's hip (just ask my kids).
(Note: I know, "hip," isn't hip anymore. Today my kids refer to this as "sick," or "tight." And just when I get the new lingo, it changes!!)
Before I go to the movie, I plan to finish the book. For some reason I like all of the details and nuances that a novel offers before enjoying the big screen version.
One quote that stuck out to me when I was reading last night was this:
Jacob was simply a perpetually happy person, and he carried that happiness with him like an aura, sharing it with whoever was near him. Like an earthbound sun, whenever someone was within his gravitational pull, Jacob warmed them. It was natural, a part of who he was. No wonder I was so eager to see him. (page 145)

My goal is to be a "perpetually happy person" most of the time. That doesn't mean denying what I truly feel to be a Pollyanna, but more of staying in the perspective of gratitude and being thankful for what I have in life.
I loved this part: "whenever someone was in his gravitational pull, Jacob warmed them."
I want people to feel that way about me. I want to exude the divinity within myself and attract to me others who have this same quality.
What are your thoughts on being a perpetually happy person? Maybe you already are...